Loyalist Rose Garden on the Causeway, 2007
Victoria Branch
The branch is going to plant a small garden in a concrete planter that is on the Lower Causeway that borders two sides of Victoria's Inner Harbour. This causeway is a focal point for tourists, cruise boat passengers and Victorians who walk along it and enjoy the view, the antics of the buskers and the merchandise and snack foods offered by vendors.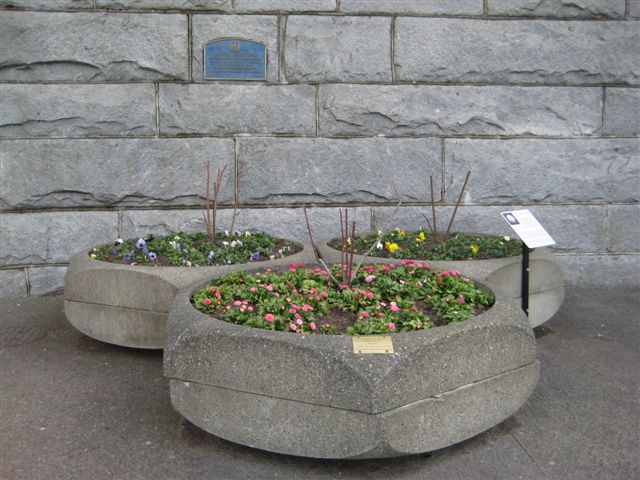 The planter has a planting area five feet in diameter. A Loyalist Rose will be planted in the centre. A circle of red geraniums will surround the rose. There will be an outer circle of low flowers. These plants, of the same type, will alternate blue and white in colour.
Plaques will be added. One will identify the garden as that of the Victoria Branch, United Empire Loyalists' Association of Canada. Also the Greater Victoria Harbour Authority will be thanked on this plaque for the use of the planter. Another will give the story of the Loyalist Rose.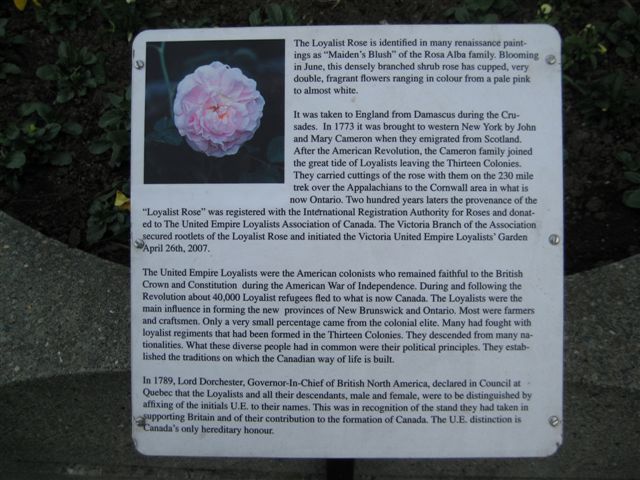 If things go well, next year we will add two more planters of the same size.
For more information about Victoria Branch, visit www.uelac.org/uelvictoria/.