The UELAC.ca website stores membership information for UELAC members, Branch and Dominion executives, and administration staff.
For the public website of the United Empire Loyalists' Association of Canada, please visit www.uelac.org.
We will be migrating content from the UELAC.org 'legacy website' to the new UELAC.ca site over the coming months. Please bear with us.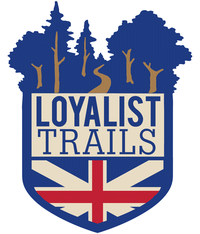 UELAC maintains a growing list of people of the Loyalist era, and United Empire Loyalists.
We encourage people to provide information about their Loyalist ancestors, or other Loyalists. If you would like to contribute, please contact Doug Grant.
Learn about the branches of the association and the areas they represent, now with an interactive national map. Branch websites, social media and contact information are noted.
If you are a descendant, work toward a Loyalist Certificate.