Welcome to the new home for information about the United Empire Loyalists' Association of Canada.
We are in the process of migrating content from the www.uelac.org 'legacy website' (where some information remains for the time being) to the new UELAC.ca site. Please bear with us over the next few months.
Find what you are looking for by logging in or referring to the public site map.

The Fall 2021 Loyalist Gazette is here! The latest issues are available exclusively to members – log in to read them.
Prior issues, going back to 2013, are available publicly in the Loyalist Gazette index.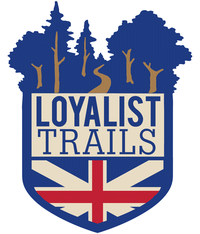 UELAC maintains a growing list of people of the Loyalist era, and United Empire Loyalists.
We encourage people to provide information about their Loyalist ancestors, or other Loyalists. If you would like to contribute, please contact Doug Grant.
Learn about the branches of the association and the areas they represent, now with an interactive national map. Branch websites, social media and contact information are noted.
If you are a descendant, work toward a Loyalist Certificate.